By Kyle Lagunas, guest writer.
The Society for Human Resource Management (SHRM)/Globoforce Winter 2012 employee recognition survey reported that 90% of the 770 HR leaders surveyed identified culture management as an important or very important challenge for their organization. To help address this challenge, more companies are hiring culture leaders or adding responsibilities to existing roles within the company. But should this role fall on one person or or does it reside with everyone in an organization?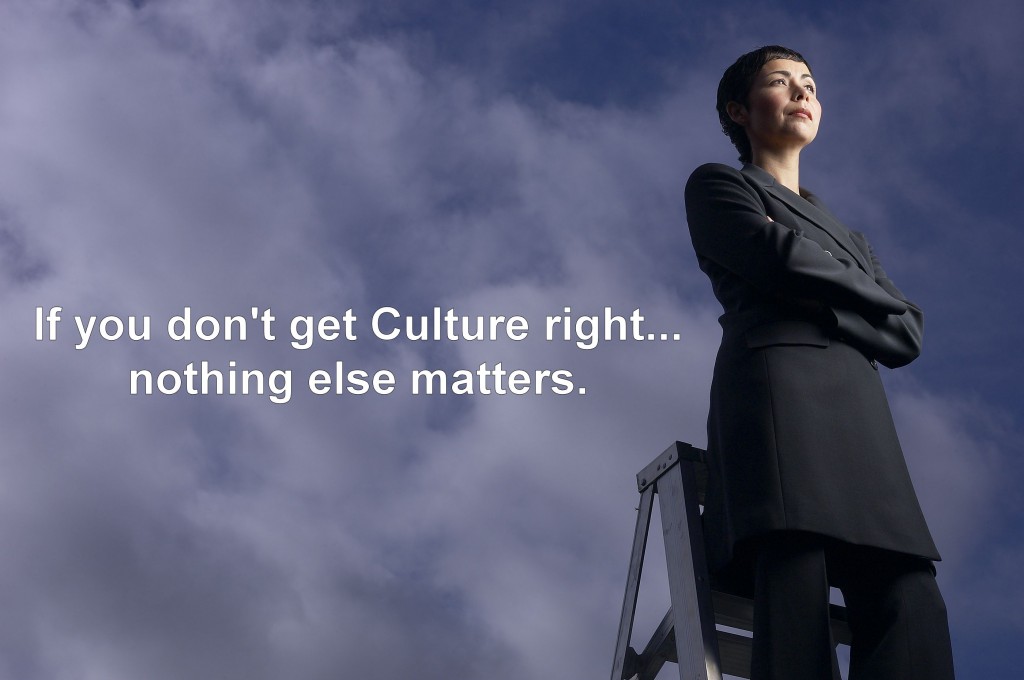 Culture at the Executive Level
Tim Delbrugge started as the chief financial officer at Welocalize before transitioning to chief administrative officer. He quickly picked up on some of the unhealthier aspects of the organization like company politics and the lack of transparency. He eventually added culture to his long list of HR responsibilities.
"I started pushing executives to accept and practice the culture they wanted," Delbrugge said. "It's one thing to have a culture chief for window dressing, but you have to have buy-in from everyone, and the key to that is the CEO. Our CEO has made culture one of our key objectives as an organization."
As the company's first culture chief, Delbrugge is tasked with incorporating the organization's values into every aspect of on-boarding, talent development, and employment branding. But how does one measure the success of such broad challenges?
One metric that remains consistent–and is measurable–is employee turnover. Impact Advisors hired Michael Nutter in 2010 as its Director of Firm Culture and Associate Satisfaction to help sustain the company's unique culture and 2% turnover rate. Metrics such as periodic anonymous employee surveys and customer surveys are other way of getting feed back on culture.
"Our founders knew that if they wanted to continue to be successful and meet their growth goals, they'd need someone to help sustain the culture they'd already created and inspire new thoughts to grow it," says Nutter.
To help gauge his success as culture chief, he also tracks happiness ratings based on one-on-one interviews he conducts with new employees.
Do you need a Chief Culture Officer?
Bad habits can arise over time without someone taking an active role in making culture visible. In addition, creating a Culture Chief position not only elevates the importance of culture within the organization but at a minimum creates someone to track it and report on it officially. This role can even reside with a culture committee. Note, there is a difference between having a culture chief and having company leaders all take part in the building of culture. Just as no one person can build a culture, no culture can succeed if everyone is not on board with it. All it takes is one leader or a department that acts independently of culture building goals to derail the process.
"As you get bigger, you have to be more proactive about defending your culture because there are more people and outside influences," adds Delbrugge.
If this sounds like your company, you may want to consider hiring a culture chief, or adding culture management responsibilities to an existing role. Here are some traits you might look for in a culture chief:
1.    Organizational design and management skills. As a company grows, organizations often need to restructure teams, budgets and responsibilities. A culture chief who understands how a company's structure influences its culture could be instrumental in managing culture shifts during growth or transitions.
2.    Employment branding experience. How prospective applicants and employees perceive your company is critical to instilling your culture internally and communicating it externally as part of your recruiting strategy. Your culture chief should be able to help shape the messaging of your company's values to build a strong employment brand.
3.    Emotional intelligence. For many companies, the culture chief serves as the eyes and ears of the organization and is a trusted person who employees can consult regarding workplace issues. He or she should be able to connect with employees on an emotional level, and then bring up tough conversations with management or leadership as needed.
Kyle Lagunas is a Software Analyst at Software Advice—an online resource for reviewing and comparing talent management software. He's a tech enthusiast and forward-thinking HR guy focused on keeping his audience in touch with important trends and conversations in the industry.